Steven Brindle
Steven studied at Christopher Newport University, earning his Bachelor's Degree in Music Education with Latin honors. During his graduate studies, he served as assistant conductor to the University Orchestra and OperaCNU.
Since then, he has attended conducting workshops at the College-Conservatory of Music at the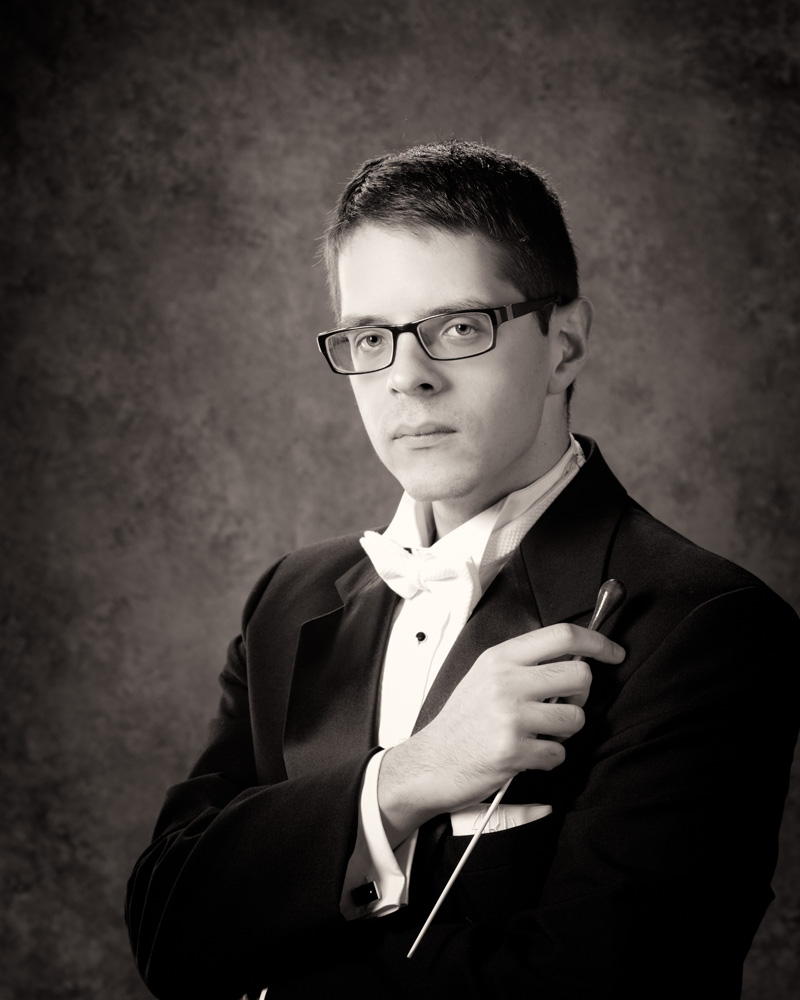 University of Cincinnati and the Peabody Conservatory of The John Hopkins University, studying with famed conductors Mark Gibson, Gustav Meier, and Markand Thakar.
Recently, he has served as the Music Director for Tidewater Opera Initiative season five summer production and as conductor for the concert premiere of Andrew H. Austin's "The Snow Maiden of Appalachia." In past seasons, he has conducted Capitol Opera Richmond in performances including Gilbert & Sullivan's classic H.M.S. Pinafore, Mozart's Der Schauspieldirektor, The Stoned Guest, by P.D.Q. Bach, and Aaron Copland's The Tender Land.
As a proponent of new music, Mr. Brindle regularly commissions works and collaborates with composers. In 2010, he conducted the world premier of David and Glass, an original opera in three acts by contemporary composer Chris Lamb and since then, he has conducted and performed in the premier of over a dozen new works.
Steven currently also serves as the conductor of Bay Youth Concert Orchestra, and teaches private cello through The Academy of Music. He is a member of the Collegiate Music Educator's National Conference, Omicron Delta Kappa, Pi Kappa Lambda, Alpha Chi, and Phi Mu Alpha Sinfonia.2