We have added more ways for our fans to support what we do! We kick off our new merchandise site with a brand new design and multiple style options. Wear your HRP shirt proudly, knowing that you helped to support a growing community orchestra! Proceeds and donations go toward helping us continue to provide quality classical music to our local area. Orders will ship a few weeks after ordering from Bonfire.
Those who have already received their shirts have said they are incredibly soft, high quality and they love the design!
For other ways to support the Hampton Roads Philharmonic, be sure to check out the Support the Orchestra section of our site!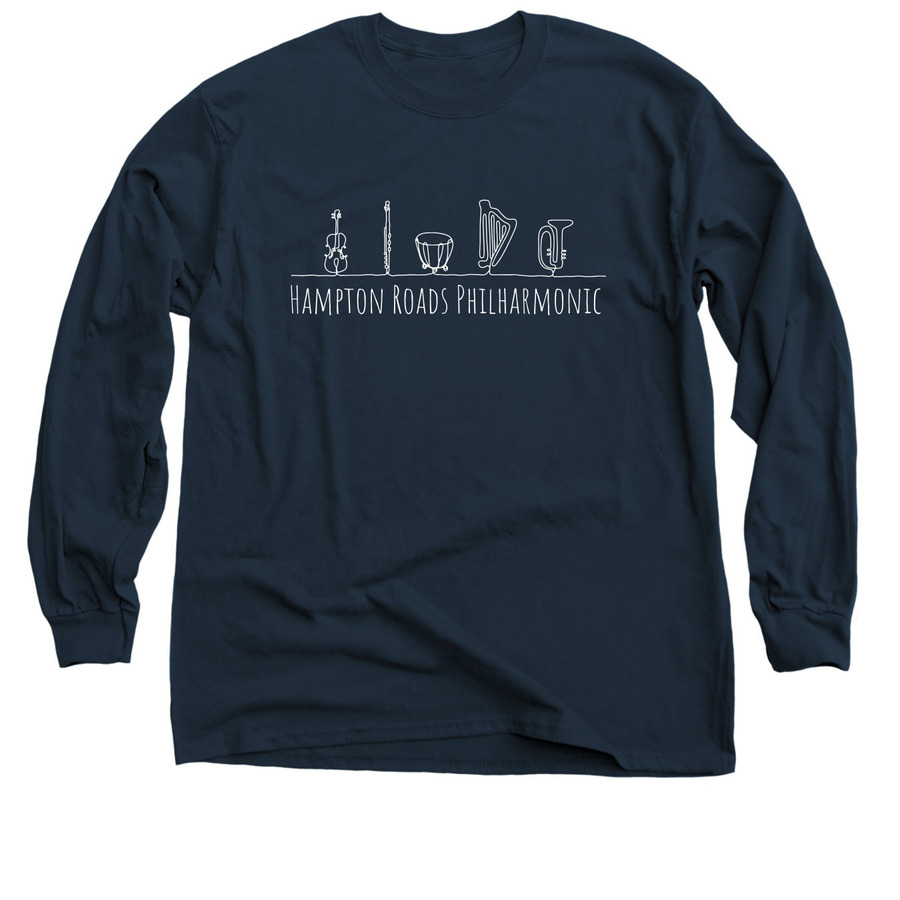 Classic Long Sleeve Tee – $24.99
Available in Charcoal, Heavy Metal, Indigo, Purple Rush, and Maroon
The Long Sleeve Tee is a unisex shirt usually by a Gildan Activewear. This classic fit shirt is 100% preshrunk, heavyweight cotton for most colors. Exceptions include the Dark Heather Grey which is a 50/50 cotton/polyester blend and the Sport Grey which is a 90/10 cotton/polyester blend.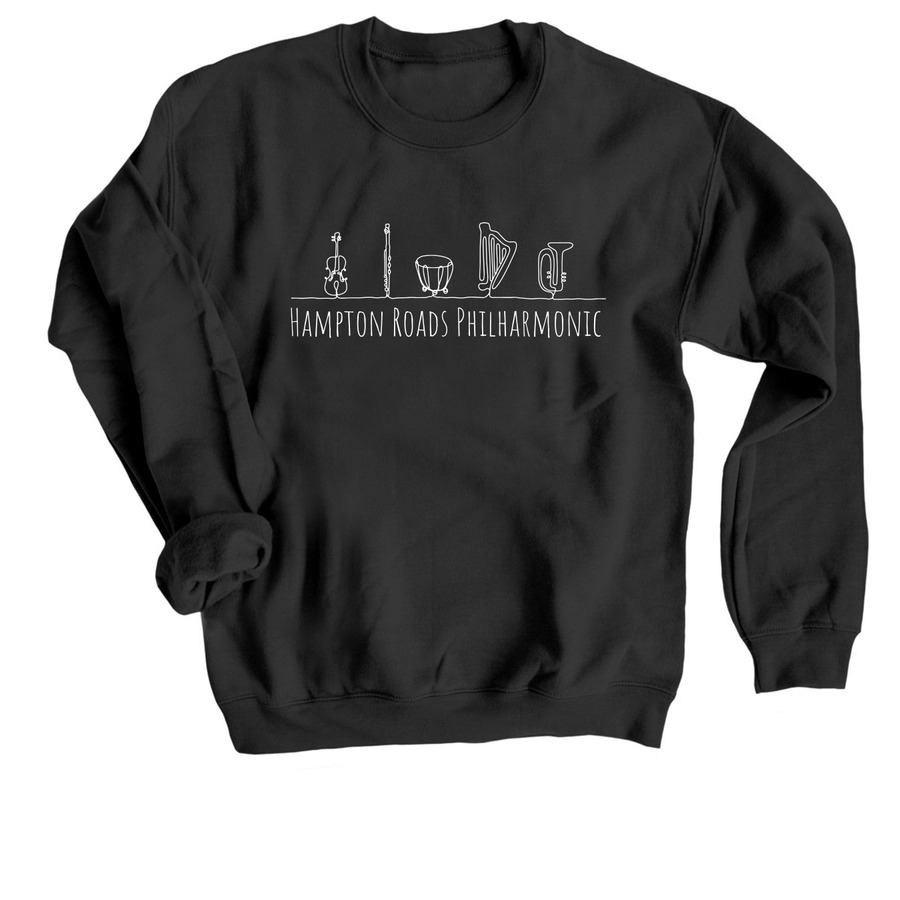 Crew Neck Sweatshirt – $29.99
Available in Black
The Crewneck Sweatshirt is a classic fit unisex shirt usually by Gildan Activewear. Shirts are a 50/50 blend of cotton and poly.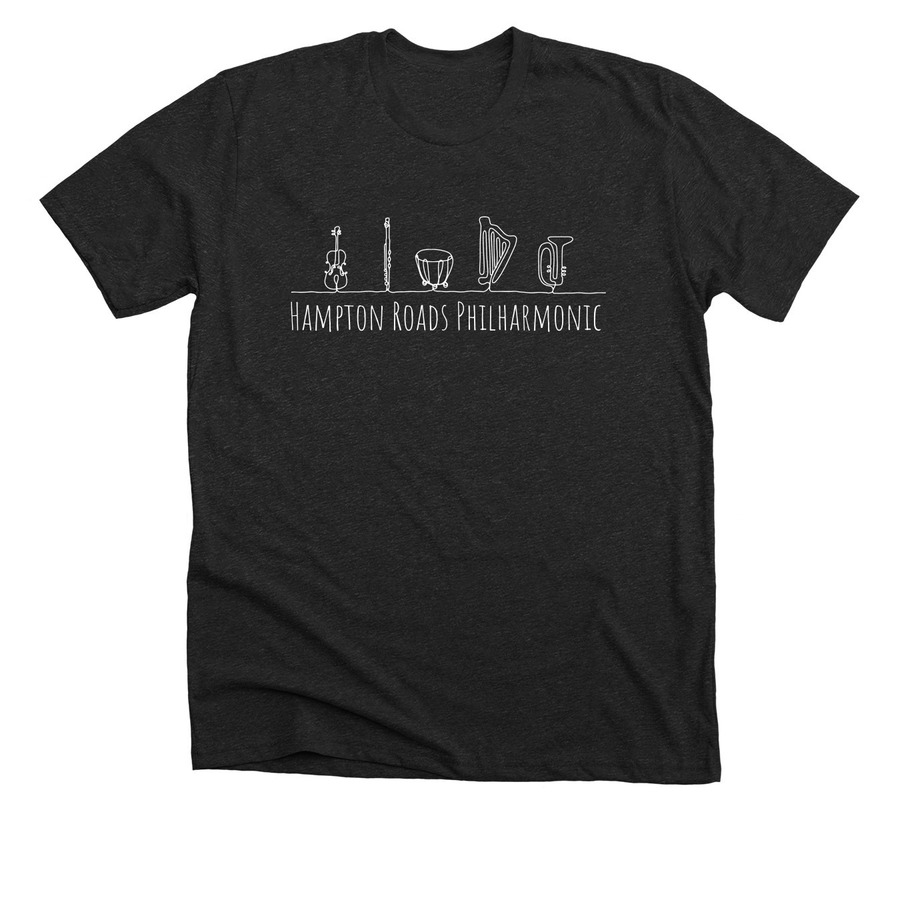 Premium Unisex Tee – $21.99
Available in Charcoal, Heavy Metal, Indigo, Purple Rush, and Maroon
The Premium Unisex Tee is a classic crewneck t-shirt usually by Next Level Apparel. This shirt is usually made with a 60/40 blend of cotton and poly. All fabric is combed and ringspun for a soft texture and premium feel.
Premium Tote Bag – $19.99
Available in Black