The Hampton Roads Philharmonic relies on your generous support to continue growing and to bring exciting music to your community.  In addition to supporting the HRP Presents concert series, your donation helps the orchestra plan community events, and bring great music to churches, outdoor events, local organizations and businesses.
Our budget is met almost entirely by individual donors such as yourself.  If you'd like to support our mission to inspire, enrich, and connect our community with classical music performed by local musicians, consider making a donation today.
Each general donation helps us run our everyday costs, but if you are interested in helping with something more specific, we are currently funding the following capital purchases:
Portable Acoustic Sound Shell
Tent for outdoor chamber ensemble performances
Percussion, Related Equipment & Storage – Particularly Marimba, Glockenspiel, and Gong
If you are interested in funding a project or to help expand our other ongoing efforts, we are working on:
Building our music library – Particularly quality editions of standard works and newer non-Public Domain works.
Commissioning New Works – Paying local composers to create new music in the community
Young Artist Competition – Our competition is still growing, and we are raising funds to support the event. Doing this allows us to keep registration fees at a minimum, increase the award to First Place, and expand the prize pool to 1st and 2nd runner up.
Checks payable  to "Hampton Roads Philharmonic" for your tax deductible donation can be mailed to: P.O. Box 3428, Hampton 23663
Save the stamp! Donate today online through our PayPal or Square accounts.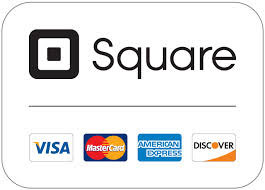 Questions? Email us today at donate@hrphil.org about your donation, how to advertise with us, or the benefits of becoming a sponsor.
---
The Hampton Roads Philharmonic is a 501(c)3 non-profit organization.  All donations are tax-deductible.